A good way to promote your business is to start blogging. You can earn more money with the help of it. Many companies use this method to increase their customers while some people earn directly by blogging. Starting to blog is easy but it is difficult to learn and use different blogging styles to gain maximum traffic.
This article is all about different blogging styles. At the end you can decide which style is best for your blog.
1. Insight Blogging
It is to share personal thoughts and insights. Whenever a blogger shares original ideas or anything that is result of his own thinking is counted in this type of blogging. It is probably the most difficult type of blogging as you have nothing already present to start with. But still it can attract a lot of readers for you. You can make such type of posts as frequent as you want.
2. Classified Blogging
You can also tell the people about a product that you need or that you want to sell. Don't do it if you have other options.
3. Ambition Blogging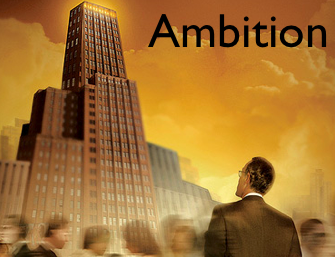 In this type of blogging the bloggers write about ways to attain something. It can be anything that their readers want to attain. It is not a difficult task and is considered as a easy way to blog. Never write such posts more than one time a week.
4. Response Blogging
It is to respond to a blog post made by someone else. You can tell about your point of view about that post. Do it often to get attention.
5. Meme Blogging
The bloggers share some interesting pictures to gain attention of people and other bloggers. The people then comment on them and share them. In this way the blog is promoted. This will bring traffic for you but it is not good to make a post like this more than one time a week.
6. PiggyPack Blogging
It is to write about current affairs. Writing about something that is popular on the Internet in the present time. People are most always interested in such kind of topics so it is beneficial to write on them. Make sure not to make such posts more than 3 times in a week as the people will become tried of them.
7. Life Blogging
Bloggers also share their personal experiences and stories. People are always keen to hear about the life of other people. This blogging style can't attract much traffic so try to avoid it until you have other options.
You may like to read
8. Brand Blogging
Sharing positive points about a brand is called brand blogging. You can work for a brand or you may work independently. It is also not one of the good ways to blog.







9. Detractor Blogging
It is to warn the people about a product or a brand. In such posts the writers write negative points about that product and discourage people to buy it. People will like such posts but don't make your blog image negative by sharing them again and again.
10. Announcement Blogging
Telling something to the people for the first time and breaking the news. If you have news that is not in the public so far, you are in power. But it is very difficult as you don't always have such news. It is the most beneficial way of blogging but it is very difficult. Whenever you can make such post make it.
11. Link Blogging
Linking content from the Internet to present the information to the people in ordered form. You can choose a topic and then collect good resources for it in your post. This blogging style can help you but don't do it again and again else your blog will be filled with links to other places.

12. Video Blogging
It is to post videos and comment on them. You can share videos from any video sharing site but ratting is increased when you share your own video. It is good to use this style and their is no limit, you can use it again and again.
13. Photo Blogging
It is to tell a story or make a tutorial with the help of photos. Captions can also be added to make the post more interesting. Posting images again and again will not have a negative effect on your blog but it also don't give much positive points to your blog.
14. Review Blogging
Reviewing a product and telling your personal experience with it is called review blogging. Many people read reviews before buying something so such posts can help them. It is fine to review products more than five times a week.
15. Evangelist Blogging
It is to post in favor of an social working organization or a social cause to influence others. You have to convince others to believe in it. Do it as frequently as you want.
You may like to read
16. List Blogging
Making a list of things, events or people in an ordered form. It is a very popular type of blogging style. People are most likely to recommend it to others. It is not difficult to make a list but it will hep you gain a lot of traffic.
17. Survey Blogging
It is to ask the people for their opinion about something. The people answer to the blog post through their comments. Some people will like to be a part of the survey while others will not like it so don't make it too frequent.
18. Feature Blogging
It is to create a special category about a topic and then sharing new ideas and thoughts to it time to time. People always like this style of blogging.
19. Repost Blogging
Reading an article from another site and posting it on your blog after converting it into your own words. Keep it as last option as the people will have a bad impression of you.
20. Guest Blogging
You may post on someone else's blog and give a back link. This can help you get more readers at your blog.
21. Interview Blogging
Bloggers sometimes conduct interviews with other bloggers or anyone who is popular and then post it to their blog in audio, video or transcript form. People love to know about the people they love so try to interview as many people as you can.
22. Event Bogging
It is to share your views about an event you have attended. Such type of posts are helpful for the people who couldn't attend the event.
23. Live Blogging
It is to make a post instantly after something happen. People want to get the news as fast as possible so this will increase the traffic at your blog.
24. Bridge Blogging
You may also make a post about something that is not known by everyone. In such posts you have to target international audience. International people will like to read your posts but the local ones will not so don't make such posts again and again as you may lose local readers.
25. Contact Blogging
Bloggers also sometimes write about certain people in their posts in order to make a contact with them. Such contacts can be helpful for them in the future. It is easy but it shouldn't be done more than 2 times a week.